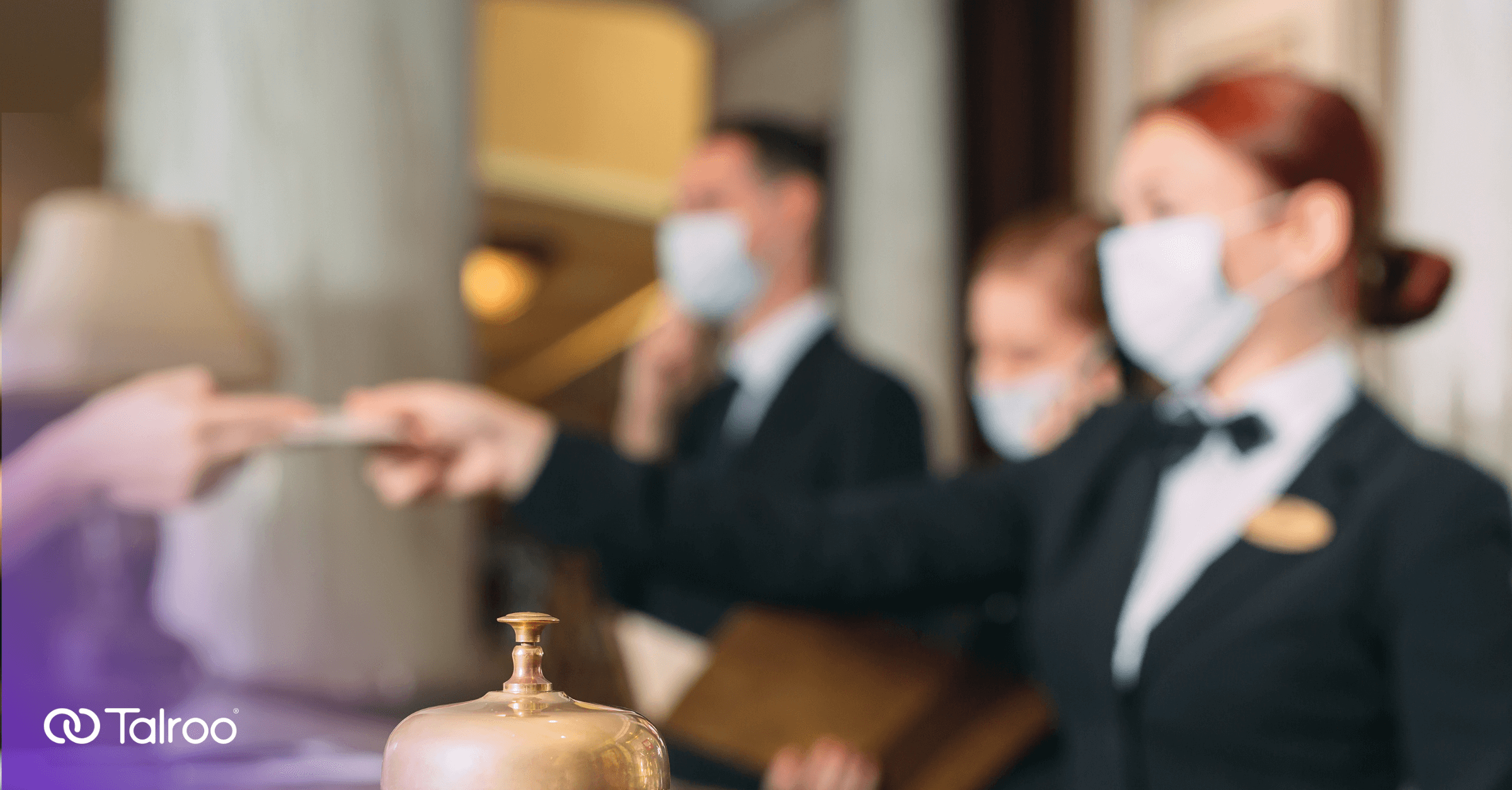 How to Use KPIs to Improve Your Hospitality Recruiting Process
According to Bureau of Labor Statistics data for the month of April 2021, most industries have yet to return to pre-pandemic staffing. The lone positive standout? Leisure and hospitality, which added 331,000 positions as it begins to recover from outsized losses incurred during the height of the pandemic. An estimated 670,000 hotel operation jobs and nearly 4 million hospitality jobs were lost in 2020 due to the pandemic, according to the American Hotel & Lodging Association's State of the Hotel Industry 2021 report.
Restaurant, hotel, and resort employers who may have furloughed or laid off workers during the shutdown are struggling to cast a net and reach qualified workers to replace those who moved on or have postponed job searches. Because the hospitality industry is facing both seasonal and rebound hiring needs, for hospitality recruiters, volume hiring is critical to rebuilding workforces. It's a good time to evaluate strategy, processes, technology and recruiting metrics so you and your team can hire the best candidates in the fastest possible way.
Recruiting Metrics vs. KPIs
We've talked a lot about recruiting metrics, but it's important to understand the difference between your recruiting metrics and KPIs, or key performance indicators. Recruiting metrics track the status of a specific business process, like source of hire, cost per hire, and so on. KPIs are specific metrics that help you measure the effectiveness of your hiring processes and give you insight into how close you are to achieving your recruiting goals. To look at it another way: Recruiting metrics exist whether you look at them or not. KPIs are measurable values set by you and your team, or by company leadership. Metrics track processes and KPIs track whether or not you meet business objectives.
Related: How to Use Recruiting Dashboards to Drive Business Results
The sheer volume of HR data and recruiting metrics can be overwhelming. In order to understand what efforts are working, what areas need improvement, and how recruitment efforts impact other parts of your human capital management strategy, KPIs can give you more targeted information from your recruiting metrics that measure improvement over time and industry benchmarking.
While many recruiting industry experts use the terms "metrics" and "KPIs" interchangeably, there are notable differences between the two. While the data for your key performance indicators is taken from your recruiting metrics, KPIs have distinct traits.
KPIs must be:
Related to specific company goals
Tied into high-level business objectives
Uncomplicated (single figures, ratios or percentages)
SMART (specific, measurable, achievable, relevant and timely)
Based on performance
Choosing which KPIs to measure depends on your company's goals. Because recruiting is a significant operating expense, you could select KPIs that show how your recruitment efforts are saving money, improving efficiency, and reflect a positive ROI. If your company is focused on a business objective specific to hiring at high volume in a tight talent marketplace like hospitality, use KPIs that show where you're tightening up your recruiting funnel, speeding time to hire, and closing time to fill gaps.
Read more: How we can help you hire for restaurant & food services
Hospitality Recruiting Metrics to KPIs Use Case
Let's say that your recruiting metrics dashboard gives you data on the following recruiting metrics:
Time to hire
Interview to offer ratio
Offer acceptance rate
Cost per hire
Quality of hire
Cost of vacancy (COV)
These are solid recruiting metrics for industries hiring seasonally, and specifically for the hospitality industry, as most focus on speed or cost. In order to break these down into KPIs, we'll take a look at the top two on the list:
Time to fill is the average number of days the position is posted to the time a candidate accepts a job offer.
Time to hire is the average time between when a candidate is initially contacted with an offer to when they accept the offer.
Both can indicate where your recruiting team is making process improvements, but in order to accurately analyze and reassess your time to fill KPIs, it helps to break the time to fill metric down into segments, such as:
Time to advertise an open position on all channels
Time to select acceptable candidates
Time to complete all interviews
Time to complete background checks (if needed)
Time to create and extend offers
Time for candidates to accept offers
Setting KPIs for each segment gives you data that is less broad than "time to fill" and each of the segments on the list tie into your hiring lifecycle. The simplest way to set KPI objectives is to benchmark based on where you stand now, where you stood one month (two months, three months) ago, and the expectation for time on each moving forward.
Once you begin measuring these specific KPIs, you'll have a clear picture of where you can improve your recruiting processes. If you're falling short on time to complete interviews, is scheduling holding you up? Can you move to video interviews? If time to complete background checks is lagging, can you make offers contingent upon passing a background check? It also allows you to deliver very simple and very specific data points to your executive team who can give you and your team more autonomy to make hiring decisions, to hold hiring managers accountable for delays, or build a case for more recruiting budget for advertising campaigns.
Search
Recent Posts
Categories
Tags