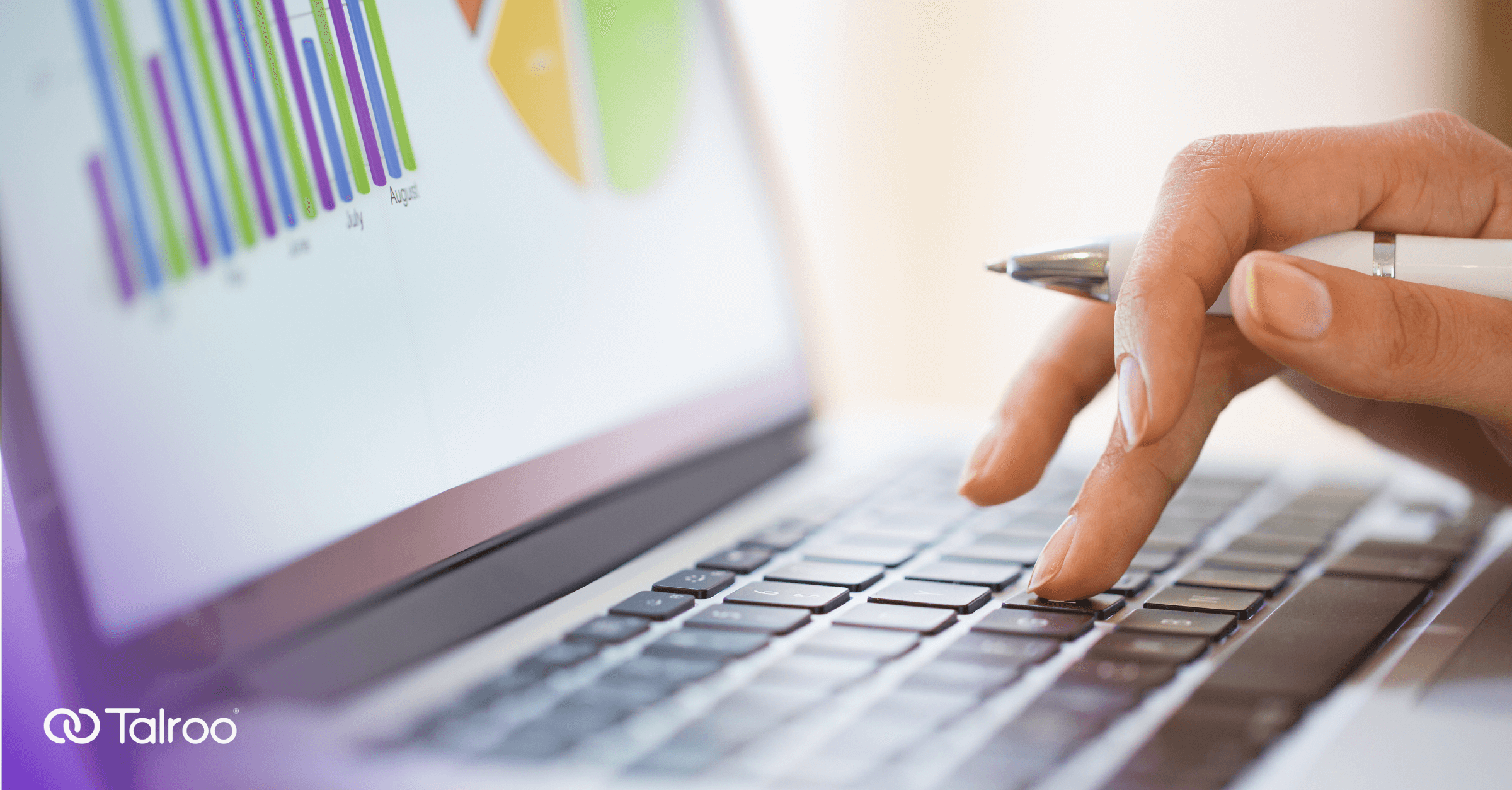 Top Hiring Event Metrics for TA Pros
The first step in planning your next hiring event is evaluating the success of your first. The evaluation process starts when you're setting up your first event and allows you to understand what worked and what didn't, as well as establish a benchmark to measure improved ROI for future events.
If you have collected data on the number of candidates you interacted with at the event, the number of applications/resumes received, the number of qualified applications/resumes received, the number of interviews scheduled, the number of resulting hires, and so on, you can measure the event's success against benchmarks or prior events. This also allows you to identify areas for improvement so you can scale your next hiring event.
Throughout the process, you should be using recruitment metrics to your advantage.
How Tech Makes Hiring Event Metrics Work For You
Using technology for your hiring event helps tick off a lot of your expected KPIs. When budgeting for the promotion and marketing for your event, your goal is to keep your cost per attendee low. Having a dedicated platform to reach the right candidates for your event and targeting this audience efficiently will increase your quality of hire, which also increased your rate of hire from the event (your source of hire in this case). A seamless method of registration and communication with registrants and attendees, along with application technology on-site, will improve your candidate experience. And finally, automating reminder emails and text messages, plus sending helpful information about your location and company, will increase the rate of attendance for your event.
Measuring Your Metrics
When planning for your hiring event, it's important to have set event goals that established a foundation for best practices in:
Collecting candidate data
Event ad targeting
Employee referrals (event invitations)
Calculating expected attendance versus actual attendance
You can now use this foundation to calculate your cost per hire and optimize the ROI for your next hiring event.
One of the great things about holding hiring events is that you know your source of hire. This is a difficult metric to track in general, as many ATS programs use self-selection (the candidate chooses from a list of options to tell you where they found out about your position), which is not the most accurate method. Digital campaigns with tracking codes for applicants are much more accurate, and those numbers can be included in your assessment of your event, as you are likely to have applicants for your open jobs who heard about the event but were unable to attend. You'll want to ensure that your event advertising URLs include a tracking code that lets you aggregate this information.
Hiring Event Metrics That Matter
Here are the top metrics that you should focus on when hosting a hiring event.
Attendance rate
This is the number of registrations (on your event landing page or Facebook event invites) versus the number of attendees at your event.
Attendance rate gives you insight into how well your event ad campaign performed, if the type of event appealed to the demographics you targeted, or even the time, location, and day of the event.
Application rate
This is the percentage of in-person attendees who applied for open positions.
Again, this could be impacted by your event ad targeting and general audience. For example, if your application rate for retail positions is lower than that of other open positions highlighted at your event, you may have not selected the best targeting for retail candidates.
Offer rate
This is the number of offers made to candidates who applied for your open positions at your event (or immediately following as a result of your event).
Offer acceptance rate
The calculation for an offer acceptance rate is straightforward. Just take the number of accepted job offers divided by the total number of job offers given to your hiring event attendees.
Related: Understanding High-Volume Recruiting Metrics
Hire rate
This is the number of applicants who attended your event that accepted an offer following your event.
Long-term turnover by source
The source of hire, as mentioned above, is your hiring event. You'll want to set up tracking for candidates who accepted your offer, onboarded, and began working for your company. One of the crucial data points for this source of hire is going to be whether or not your company met candidate expectations for what culture and benefits were offered. If candidates who were hired end up leaving your company within 90 days, there may have been a disconnect between your event and candidate expectations.
Cost per attendee
Your attendance numbers divided by the amount you spent on your event and paid promotions will give you a cost per attendee. The number of hires made as a result of your event divided by the same data points will give you cost per hire. These can be measured against the same metrics for your other hiring campaigns, giving you an idea of whether or not your event ROI is better or worse than online campaigns.
How to Put Hiring Event Metrics to Use
All of these metrics will give you the data you need to determine if investing in live events offers the best ROI for your recruitment marketing budget. Individually, they can help you assess what to change for your next event. If your attendance was low, you'll want to take a look at your targeting. The number of registrations (impacted primarily by targeting and reach), the number of attendees (impacted primarily by campaign) and the number of applicants (primarily impacted by the quality and format of your event) will give you the data you need to make specific adjustments before you begin planning your next hiring event.
Finally, you can make each of these data points more robust by sending quick candidate experience surveys via email to everyone who registered for your event. Segment these by attendees and no-shows so that you can gather information directly from candidates. Use these best practices for recruitment metrics to make your second – and third, and every hiring event after that – a success.
Search
Recent Posts
Categories
Tags