Developer Tools for Job Advertising
Talroo loves developers! We've created a suite of tools to help you engineer first-rate experiences for your users.
Start developing
Leverage the power of our customizable job API
Talroo's customizable API gives you access to millions of jobs for every niche. Our search technology optimizes content to find the most relevant jobs for your audience.
Tailor for your industry
ATS-only feeds available
Real-time, and customized for your audience
Multi-channel compatible, including email
Other APIs include:
Recommendations
Trending Jobs
Control job display with our XML feed
Using Talroo XML feeds, you can integrate our jobs with your own for a seamless user experience.
Integrates with Google Cloud Jobs API

It's easy to set up and use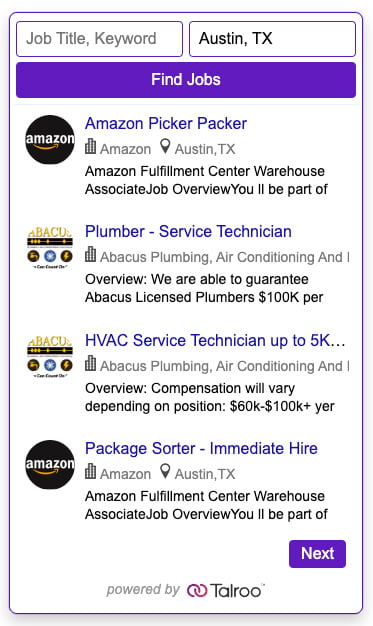 Easily embed our job widget on any webpage
The Talroo job widget is one of the easiest ways to start publishing jobs. A simple snippet of code is all that's needed, and you can start earning more with your website.
Customizable for size and style

Works anywhere, including static sites

Designed for speed & performance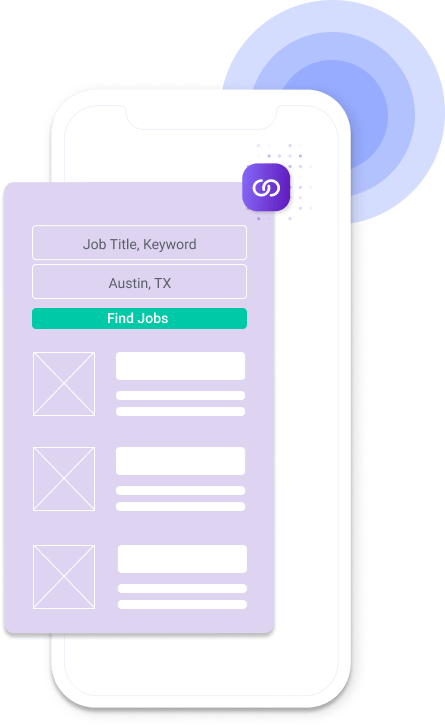 Use WordPress? No problem.
Take advantage of our easy-to-use WordPress plugin and increase your earning potential.
Works with any WordPress site

Quick and easy to get started
Engineer a great experience for your users
Join thousands of developers and benefit from our job advertising technology.
Start developing