Pay-for-Performance Job Advertising
Talroo Pro is a data-driven job advertising solution that reaches the candidates businesses need to make hires.
Book a demo
Why Talroo Pro?
Talroo Pro reaches new candidates you can't find anywhere else – at the right time, in the right place, and for the right price. Get 3x better performance when compared to the basic Talroo product.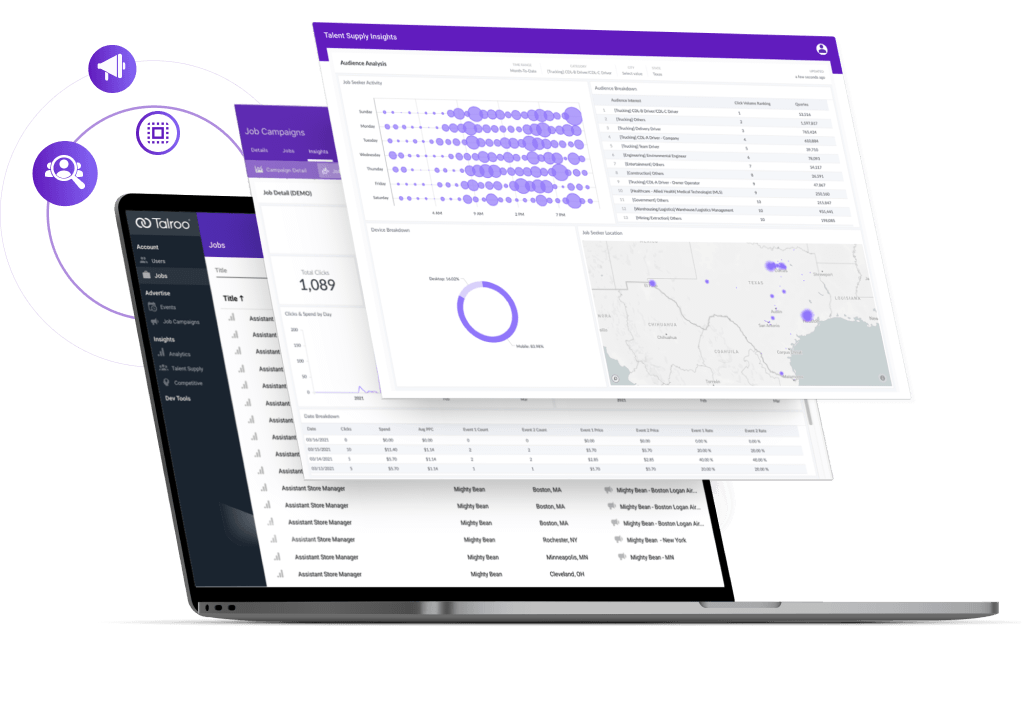 Employer branding

Control your candidate experience with branded job ads. Your consistent presence across multimedia channels leads to increased employer brand recognition and higher-intent candidates.

Automated bidding

Maximize your recruiting budget ROI and hire at scale. Every time a job seeker applies, Talroo's AI algorithm learns and provides more efficient job matching between job seekers and employers.

Talroo Ad Platform

View and modify job campaigns, turn jobs into hiring events, and get recruitment marketing analytics all in one gateway.
How is Talroo different?
Unlike destination job sites, we use a consumer marketing approach to deliver job opportunities to candidates where they are already spending time online. Similar to what Google and Facebook ad networks do for their advertisers, we uncover candidates that companies most want to hire. We do this through…
---
How Talroo helps you reach candidates
Talroo is the #1 talent network in the US. We have a direct relationship with our candidates, and our technology delivers your message on their terms. This gives you fresh job seekers who are actively looking for work, and who have a higher intent to work for you specifically.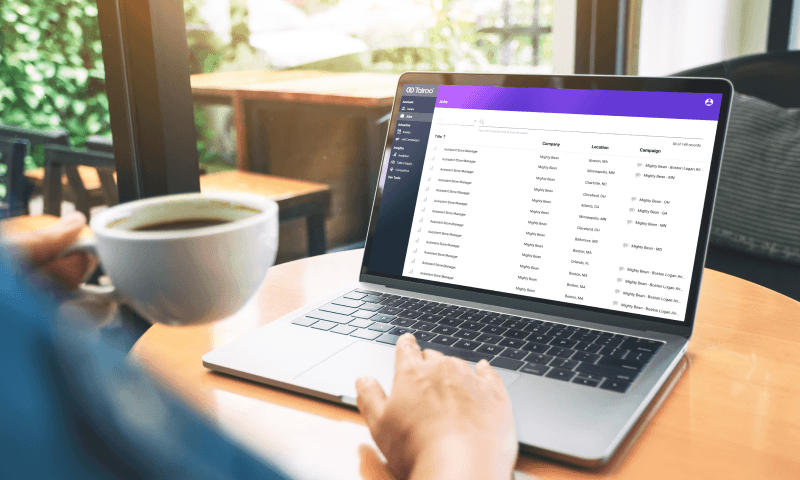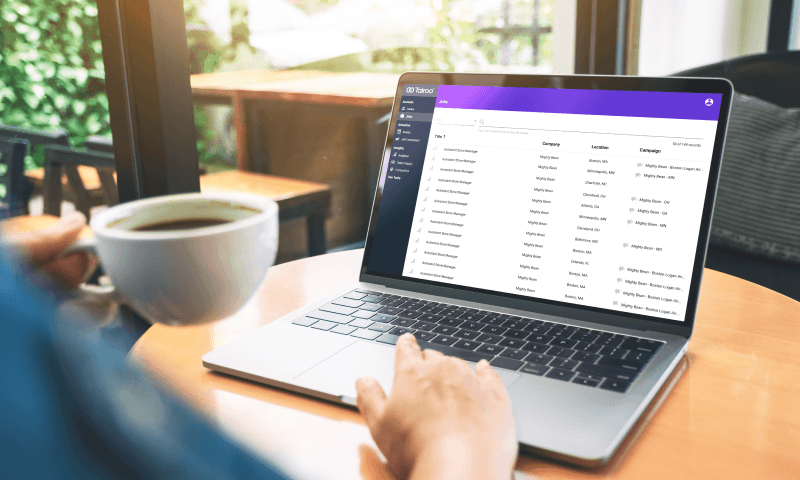 Working with Talroo
We sync jobs from your careers site at no cost to create your campaigns.

We promote your jobs to the right candidates at the right time.

Talroo Pro uses state-of-the-art AI technology.

Applications come into your ATS.

Pay-for-performance model drives high-intent candidates.
Reach new candidate sources. Make better hires.
Learn more about how Talroo can help.
Book a demo