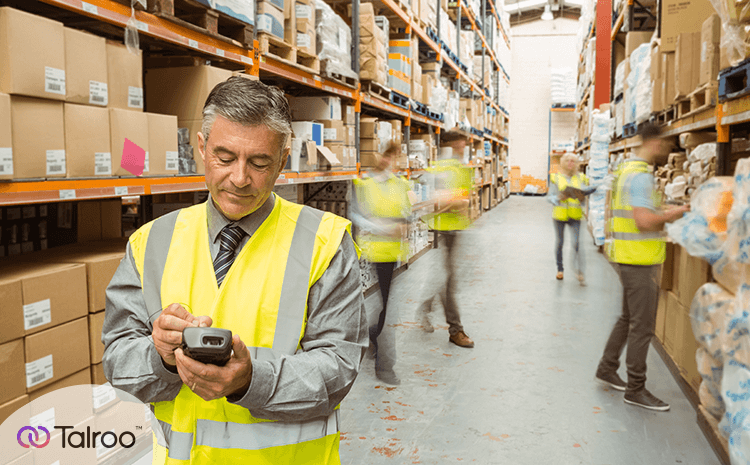 How the Amazon Economy Affects the Retail Industry in 3 Years
As consumers, we are shopping online now more than ever. While we've seen a direct impact on the retail space in companies like Blockbuster, Barnes & Noble, and even some big box retailers shutting their doors, the continued increase in "the Amazon economy" is still evolving and impacting retailers large and small. Over the years, Amazon's evolution has provided an enhanced buying experience, customer cost-savings, and a previously unknown level of convenience. In its wake, many retail companies have suffered by not adapting to innovation at Amazon Prime speed.
Today, more than 79% of U.S. consumers shop online, up from just 22% back in 2000. (Source: TechCrunch 2016) 217.1 million people in the US are online shoppers and this figure is projected to reach 224 million in 2019. (Source: Statista 2017) Mobile shopping, the fastest growing segment in e-commerce is worth $3.2 trillion in 2017, a jump of over $1.5 trillion since 2013. (Source: ReadyCloud 2017)
Retail's Talent Marketplace is Shifting
As we move to more online and digitized shopping world, the talent marketplace for the retail industry is also changing. Based on the number of people who shop online for convenience, or order in for the same reason, retailers have to be even more competitive in today's marketplace. Part of that competitive advantage is directly related to the processes and people who are involved in the talent acquisition funnel, from recruiters to candidates to employees.
Here, we'll review four areas that the retail industry must focus on in order to compete in the current and upcoming talent and consumer marketplace.
1) Customer service. The impact of customer service for in-person engagement is extremely important. Since customers are shopping less and using online services more, we need to hire talent that is really focused on delighting customers. Customer service can make a brick and mortar business stand out to its customers, plus put emphasis on the "shop local" advantage, appealing to a customer base that would be inclined to choose face-to-face shopping interactions because it has advantages over online shopping, such as employees who are well-trained and go above and beyond to create an impeccable customer service experience.
2) Rapid decision making. Because we are living in a world where just about anything can arrive at our doorsteps within two hours thanks to Amazon Prime, the expectation is that businesses should also provide this service. Consider that your talent pool and potential new hires have the same expectations as your customers. This means that recruiting is the same way, we will need to move quickly, create a user-friendly online experience for candidates, and make rapid decisions when it comes to top talent. Otherwise, they are moving elsewhere.
3) A new focus on marketplaces. These communities serve as destinations for shopping and services (think Airbnb and eBay). The products we sell are moving towards these collective marketplace models. Technology-driven business models leverage technology not just to connect users but also to complete the transaction without the need for offline interaction, as well as businesses reliant on technology to facilitate the connections but require or are enhanced by offline interactions. Uber would fall into this category. This means that your employer brand should be front and center, not just for your customers, but also for prospective talent.
4) Trust. As more of our interactions come online, building trust with customers in the communities where they spend time not just as a consumer but as a member of the community are important. This makes social media, local events, and other digital communities an integral part of a retail business. Consider that 6 out of 10 customers read online reviews before making a final purchase decision. (Source: FourthSource 2016) Your customers and potential candidates want the same thing: to know that they can trust your company. Transparency, engagement, and a focus on reviews can help build trust for your brand.
Navigating the Amazon Effect in Your Business
Finally, understanding how "the Amazon effect" directly relates to jobs in the retail sector is a clear indicator of consumer behavior. Companies that are not prepared to compete for customers or talent are struggling to stay relevant in Amazon's wake.
Amazon's impact on the economy is clearly visible in the 2018 jobs report from the Department of Labor. Breaking down the nonfarm-payrolls report for the month of March, 2017 alone, truck transportation added 6,700 positions, courier and messenger jobs rose by 5,800, warehousing and storage added 2,500 jobs, and non-store retail added 4,300 positions.
On the flip side, the retail sector continues to hemorrhage positions. Department stores slashed 7,900 jobs, warehouse clubs and supercenters cut 4,700 jobs, and clothing stores cut 7,300 jobs.
The four areas we outlined above all relate to understanding the customer, which is something Amazon does very well. For example, Amazon's product catalog is extensive, catering to consumers' real-time wants and needs. It's not realistic that every retailer should offer a vast inventory, but for this reason, data has never been more important. As cloud, big data and IoT converge, retailers can better analyze consumer data in real-time to better understand consumer needs and evolve their product offerings. With this information, retailers can digitalize or interconnect products by experimenting at small scale and then growing on cloud as business demands. Embrace technology and learn how to use it to your advantage.
Search
Recent Posts
Categories
Tags