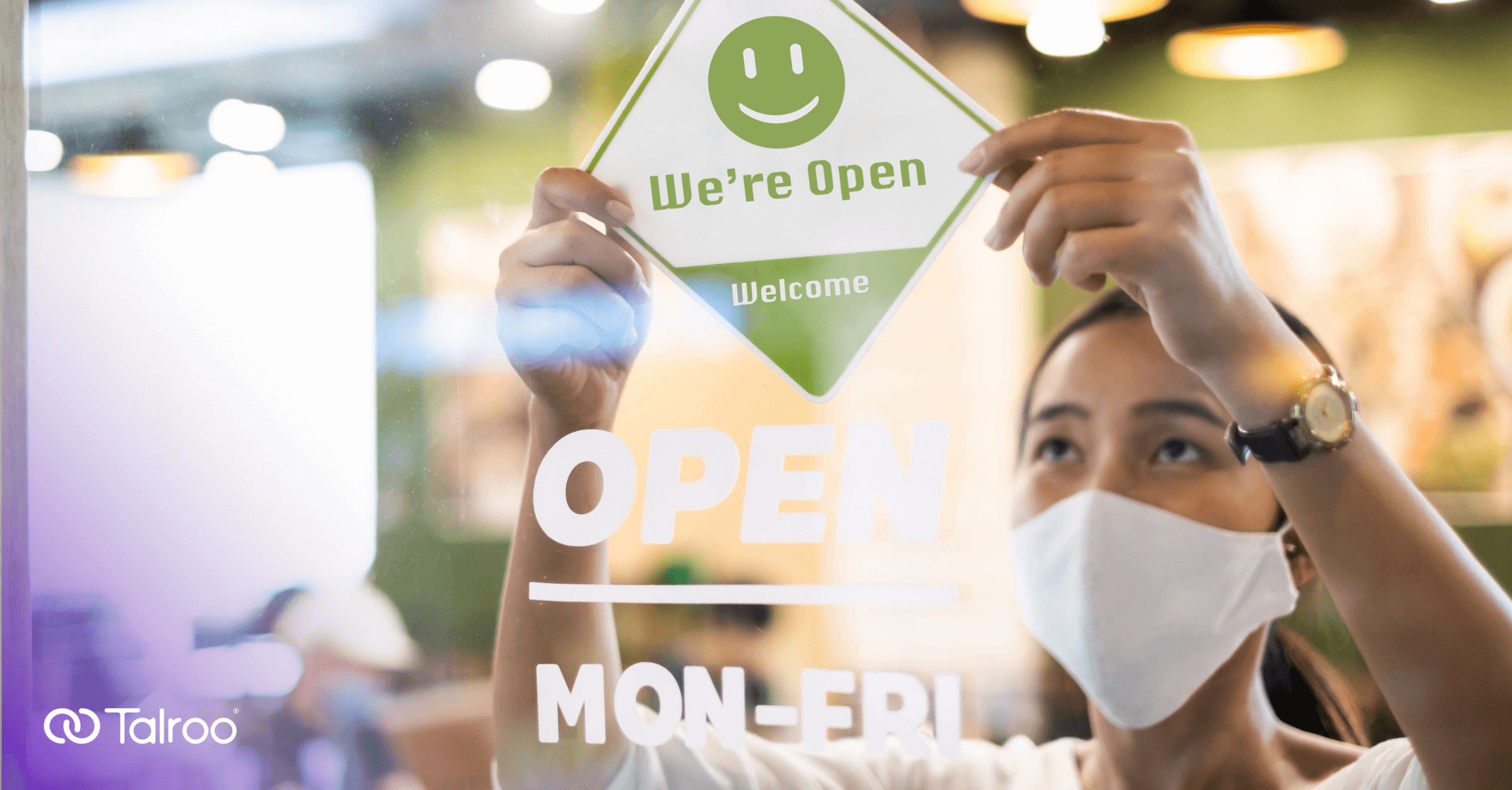 Creative Strategies for Hiring in Restaurant & Retail
While we're still in the midst of a global pandemic, all signs point to recovery as the restaurant and retail industries begin to scale up to pre-pandemic staff levels. In retail, which includes e-commerce, employers are struggling to fill frontline service jobs as well as supply chain jobs that were created by high demand of shipped goods during the shutdown.
With more companies hiring comes more competition, and this is especially important in the crowded restaurant and retail industries. Having a strong brand, offering good benefits, and prioritizing workplace safety are all important, but even large employers are struggling to hire at high volume as we move through the second quarter of 2021.
Restaurant and retail recruiters are already familiar with seasonal and high-volume hiring, but the sharp decrease in customers during the shutdown caused many restaurants to close temporarily and retailers to scale their e-commerce efforts. Now, these industries are facing increased demand for talent as the COVID-19 vaccine rolls out, states reopen, safety precautions are normalized, and customers begin to return to shop and dine out at pre-pandemic levels.
Related: How to Run a Successful Seasonal Hiring Campaign
The restaurant and retail industries are both known for high turnover rates, which creates a cycle of backlog hiring requisitions for recruiters who are already working hard to contend with filling seasonal roles as summer swiftly approaches.
How to Increase Job Applications and Candidate Quality
Companies across the nation are using creative recruitment strategies and technologies to hire at a high volume, including incentives like sign-on bonuses and higher starting hourly rates. There's no single piece that will solve this puzzle; employers that have been successful in finding candidates are doing so with a combination of several factors.
1) Shortening application and/or hiring processes.
For any industry accustomed to scaling hiring efforts for seasonal high-volume like restaurants and retail, time to hire is the number one metric to focus on. It impacts candidate experience, your employer brand, and your ability to make an offer to a candidate before your competitor does.
2) Online hiring events.
One thing we have embraced from 2020 is the technology that allows employers to offer online application processes, video interviewing, and online onboarding that enable fast, effective hiring. Virtual recruiting has allowed restaurants and retailers to quickly adapt and move in-person processes, like pre-employment testing and assessment, online. These industries lend themselves to on-the-spot hiring during virtual job fairs and hiring events.
3) Ad targeting.
When you need to hire quickly, outreach needs to be swift yet targeted. Large national restaurants and retailers had digital recruiting systems in place and responsive recruiting teams that could scale their efforts using online advertising to promote jobs and target qualified candidates. While we don't all have large-scale tools at our disposal, employers of any size can use targeted online networks that reach candidates at scale. Consider candidates with "lookalike" skills and experience, or those that can translate easily to a retail environment from another industry.
4) More data, more often.
In addition to tracking time to hire, using the data you have on the source of applications, source of hire, and best applicant to interview ratios to identify what channels are working the best for your outreach. This should be evaluated frequently – even daily – because things are moving so swiftly in the talent marketplace that your best source of applications today could be your worst next week.
5) Aggressive referral strategies.
Your current employees are always going to be a solid source of hire, but taking your employee referral policy out into the world can also be a great way to bring in qualified talent. Promote your referral bonus in your recruitment marketing and you'll increase the potential that a candidate won't just scan your email and move on; they'll take the time to forward it to a friend or former colleague because cash is a great motivator. You can offer payouts on the referral's first day and then on day 90 to encourage referred employees to stay at least one season.
While we are still experiencing a global pandemic, recruiters have already shifted into recovery mode. Crises cause us to reexamine how and why we do things and the one throughline we've seen in successful retail and restaurant hiring programs is agility. Can we "share" employees with similar businesses who also need to fill service positions? Partner with local organizations to bring in students or people from underserved communities so they can gain experience with your company? What else haven't we done yet? These are the questions we should be asking ourselves on a daily basis.
Search
Recent Posts
Categories
Tags