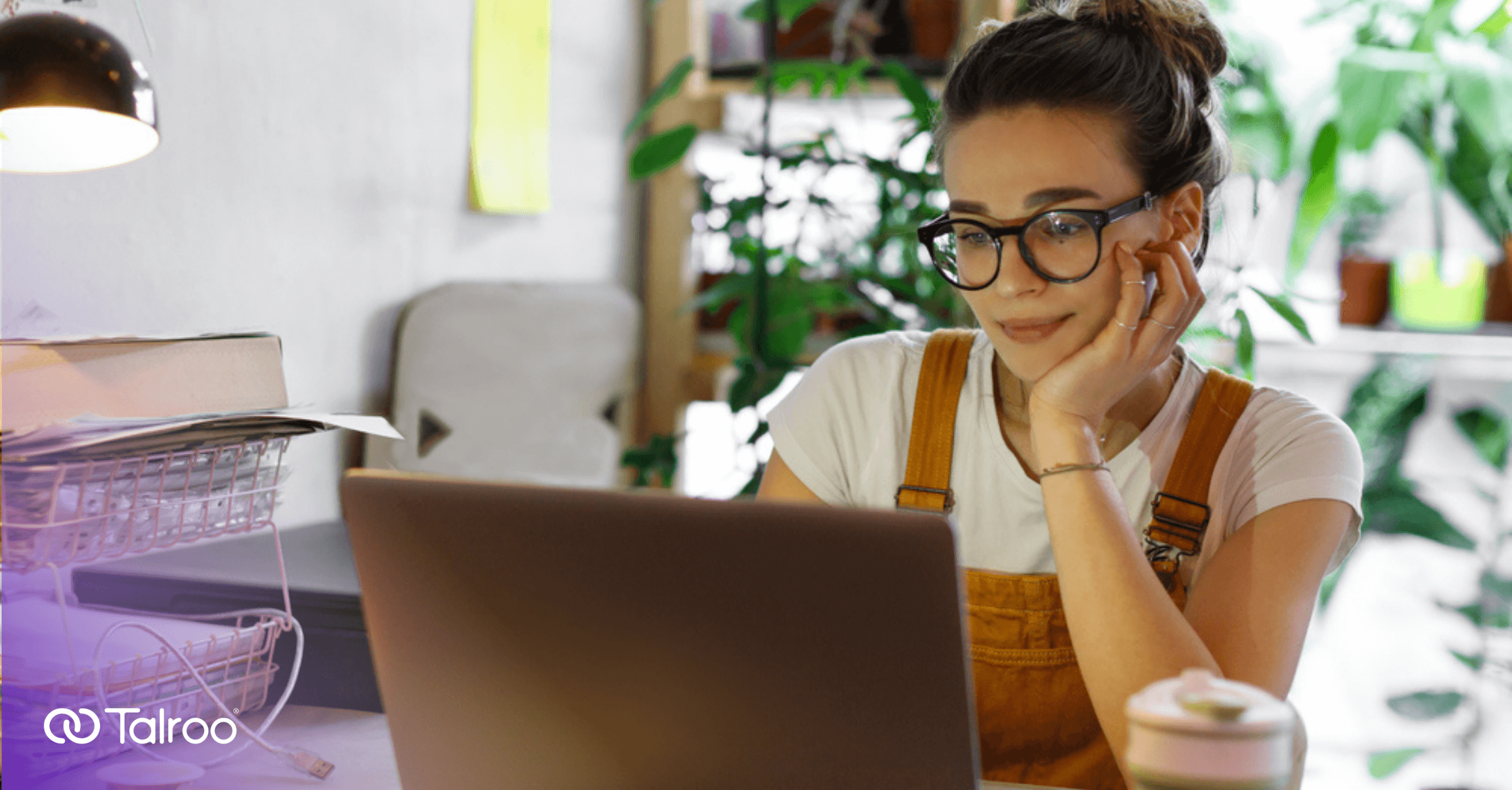 On-Demand Talent Platforms Are Your Competition for Hourly Roles
Freelance writers, designers, and web developers have been using platforms like Fiverr and Upwork for years, but the pandemic created a surge in workers signing up on ODT (on-demand talent) platforms to a level never before seen, and they are becoming direct competition for recruiters in non-ODT industries.
Why Are ODT Platforms on the Rise?
During the early months of the pandemic, furloughed employees wanted to work while they waited for companies to reopen, unemployment numbers were high throughout the pandemic, and many essential workers left frontline industries so they could work safely from home. These platforms offer greater flexibility and agency for workers and, for employers, they make it easy to find and directly engage with gig workers who are willing to do temporary jobs, most of them remote.
Upwork's Freelance Forward 2020 report found that 59 million Americans freelanced this year amid the COVID-19 public health crisis. That's 36% of the total workforce in the U.S. Of those who freelanced:
75% of those who left an employer to freelance say they make the same or more income than they did in their traditional job.
58% of traditional workers who began working remotely during the pandemic are now considering working independently moving forward.
Freelancers surveyed reported lower rates of negative impact of COVID-19 on their overall wellbeing and financial health than those in the traditional workforce.
The report found that even throughout a global recession, the independent workforce has remained a pillar of the U.S. economy, with independent workers contributing $1.2 trillion dollars to the U.S. economy in annual earnings – a 22% increase since 2019.
Additionally, research from PRO Unlimited found that 40% of all white-collar workers already fall into the temp or gig category, and expect that over half of skilled workers will be independent gig workers by late 2021. A FlexJobs survey also reported that 36% of workers in the U.S. have been freelancing during the pandemic; an increase of 2 million since 2019.
Related: Recruiting Strategies to Engage Gig Workers
While we tend to think of gig workers narrowly – temporary entry-level office roles via staffing agencies, gig workers driving for Uber or Lyft or delivering DoorDash and Postmates, or freelance contractors (1099 workers) operating either on their own or via a platform for freelancers like Fiverr, the industries that are most popular for gig workers have expanded in unexpected ways.
According to research from The Gig Economy Data Hub, the top three industries for gig economy workers are Business Services (20.6%), a diverse category that includes accountants, architects, janitors, and administrative support workers; Construction (17.2%), and Education and Health Services (14.2%). Online platform technology has made new forms of work possible, and as this and related technologies develop, they are likely to continue to shape the workforce and contribute to changes to the gig economy.
How to Compete With ODT Platforms for Hourly Roles
If you and your team are recruiting gig workers, congratulations! There are more than ever out there to choose from. However, for recruiters seeking candidates for hourly roles, you're up against platforms that have grown much faster in the past year than trend forecasters predicted before the pandemic for the next decade.
When planning your recruiting strategy, you'll want to create a persona for a candidate who is currently using gig work platforms and consider what drew them, why they prefer gig work over full-time hourly work, and what you and your team can offer that meets or exceeds what they're getting now.
It is important to note that contingent workers have different expectations. Consider what these freelance, gig, and ex-hourly workers want, and give it to them. Here are some ways you can compete with ODT platforms for talent.
Reduce your time to hire and time to start.
One of the benefits of using ODT platforms is that workers can sign up and start earning almost immediately. Reducing your time to hire to get as close to immediate hiring is key.
Keep remote roles remote.
Asynchronous, remote, and flexible work arrangements have become commonplace, and are central to candidate engagement. For roles that can be done remotely, keep them remote. This also expands your talent pool, as geographic barriers are no longer necessary.
Be a flexible employer.
Employers need to be more flexible to accommodate an independent contract-minded workforce. This doesn't just mean shift work; it also means committing to employee autonomy and allowing workers to schedule work time around what has become their new normal.
Consider what your company can offer that ODT platforms can't.
What can your company offer that ODT platforms cannot? Consider: career development, long-term health and wellness benefits, retirement savings, financial planning, childcare and tuition assistance, opportunities for growth, and so on. Find your standout benefits and make them central to your recruitment marketing strategy.
Finally, depending on your industry and the types of positions you need to fill, can your company flip the script and use ODT platforms to find talent? Along with the growth in workers using these platforms comes companies using them to create a contingent and flexible workforce, fill seasonal roles, and find specialized talent. If possible, take a look at the cost of your recruiting and hiring for hourly roles compared to the cost of finding candidates and hiring them through ODT platforms. Talroo has solutions for gig economy hiring that you can use in a sort of A/B test with recruitment intelligence that gives you comparative data to determine if hiring on-demand talent is a better fit for your company.
Search
Recent Posts
Categories
Tags