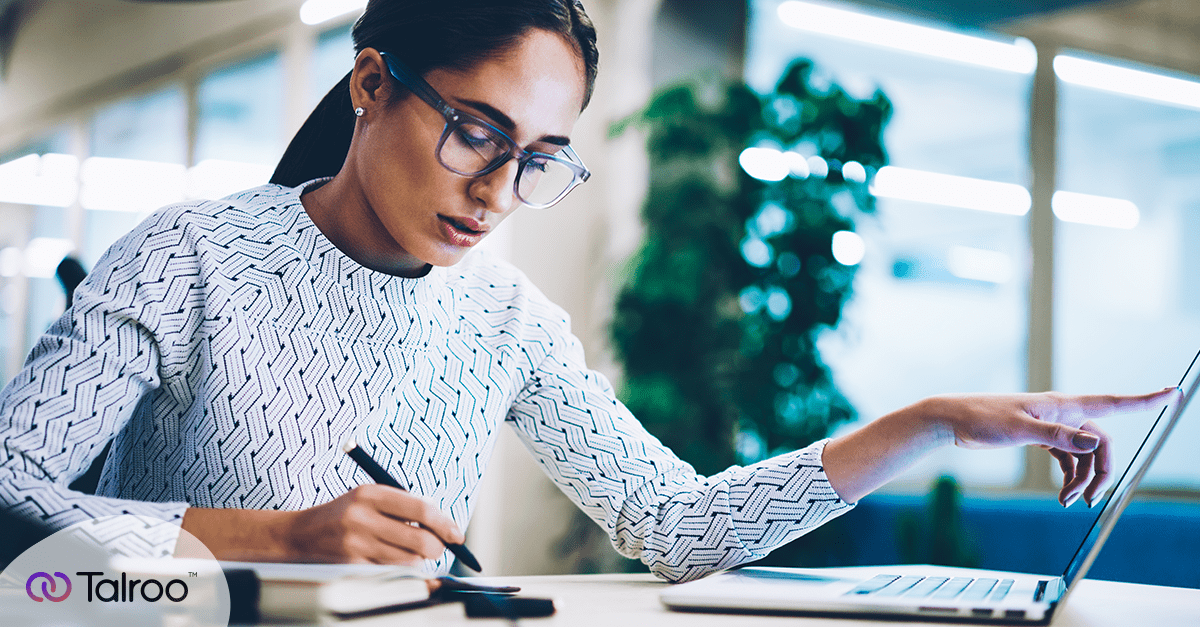 Must-Have Recruiting Metrics to Show Off to Your Boss
The role of recruiting and talent acquisition is firmly in the spotlight as companies struggle to fill roles within their organizations. With that spotlight comes the added pressure of communicating the value of recruiting in a way that shows our leaders and executives the benefits we provide.
Leveraging technology efficiently, tracking metrics, and proving ROI are three goals at the heart of every recruiting team.
Start with Educating Leadership on Common Terms and Processes
Recruiting is a challenge. Senior leadership and hiring managers don't always understand the day-to-day responsibilities of recruitment and planning that talent acquisition teams face.
When working with leadership, there are three challenges that are top-of-mind for most recruiting leaders. The first is educating leadership on common recruiting practices, metrics and terminology. This establishes a knowledge baseline for leaders. The second is using recruiting metrics that truly demonstrate value and help leadership understand the recruiting landscape along with tools and processes that are producing results. The third is doing all this in a way that speaks the language of business, by aligning metrics with numbers such as revenue or lost productivity when a position is left vacant for a day versus an extended period of time.
Recruiting Metrics for the Modern Recruiter
Here are the recruiting metrics you should measure when you're the person responsible for reporting to leadership:
Time to fill
Time to fill – The average number of days the position is posted to the time a candidate accepts a job offer.
Time to start
Time to start – The average time between when a candidate accepts an offer to their first day as an employee.
Candidate-to-hire ratio
Candidate-to-hire ratio – These ratios can vary from the number of applications to hires, to the applicant-to-interview ratios for initial interviews as well as final interviews.
Source of hire
Source of hire – What applicant sources are performing the best across the board, by position and among recruiters?
Quality of hire
Quality of hire – Recruiting metrics that measure which source of hire produces the best-performing candidates or those with the longest tenure.
Lost productivity per open requisition, per day
Lost productivity per open requisition, per day – Determining a lost productivity metric for all positions as well as specific ones per day can help establish how recruiting impacts the bottom line.
Transparency in Recruiting Drives Trust with Executive Leadership
While metrics are a great way to facilitate conversations about recruiting, it is important to be transparent in the performance of your talent acquisition function. Don't oversell your performance, and if you don't meet leadership expectations you've set for you and your team, own up to it. Transparency is key to communicating value to leadership.
Metrics, including those in recruiting, need to tie into the broader workplace trend showing success or failure. They are a solid foundation for more detailed conversations about common business goals for the entire organization, and how small changes can make big waves when it comes to recruiting and hiring.
Search
Recent Posts
Categories
Tags