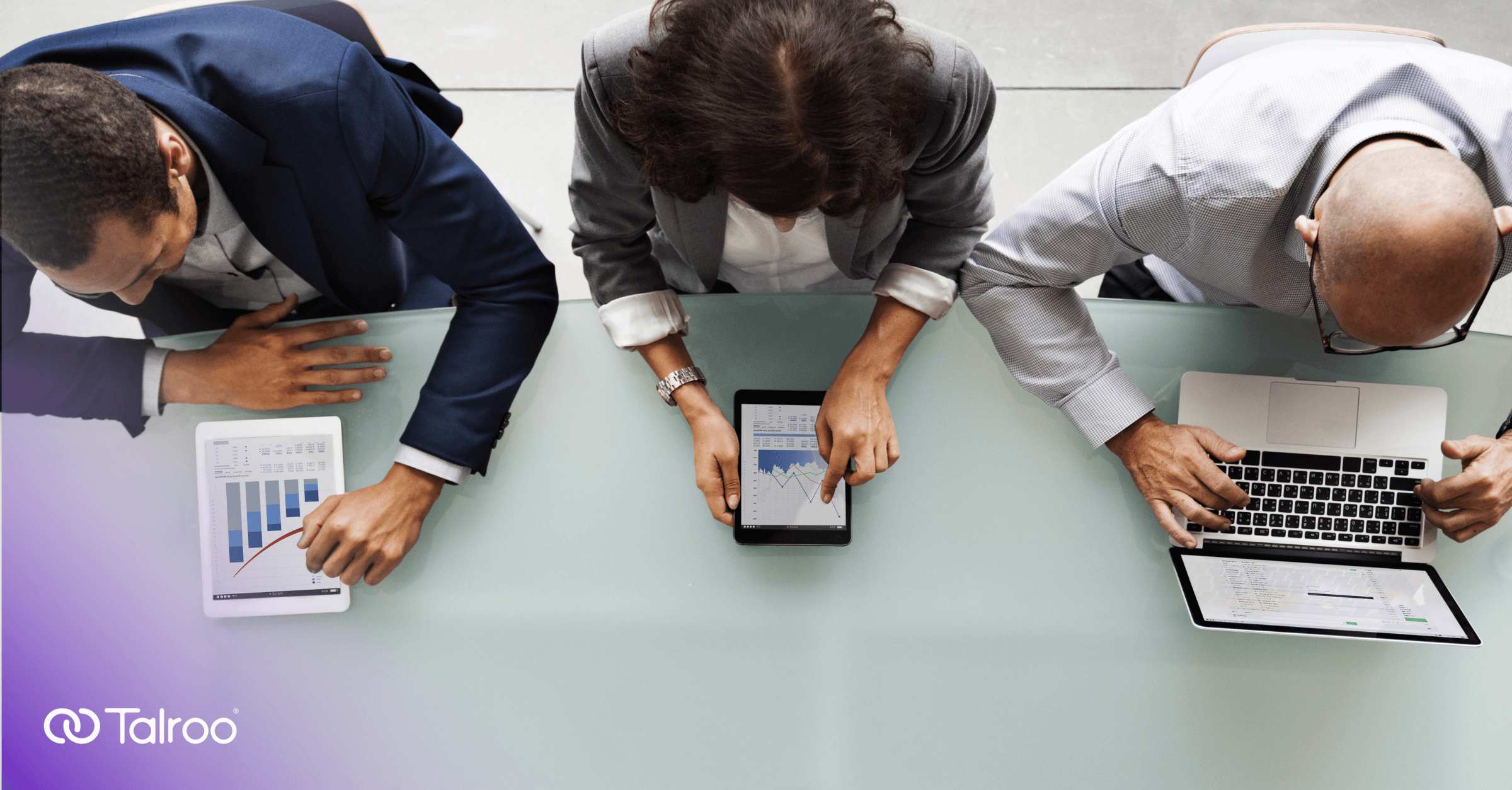 What HR Tech to Use for Hiring Events
Hiring events are a great way to fill your candidate funnel quickly because they allow you to set up an event to see a high volume of candidates in a short period of time, personalize the experience, and collect information that lets you stay in touch with candidates via recruitment emails and future events.
Doing all of these things manually can take a lot of time for an HR team, and if you want to scale the events, you have to automate and streamline what works. In order to have a successful event, from planning to follow up, there is technology available to maximize each step along the way.
What tools and technology should you be using?
Hosting a successful hiring event is not an easy feat. It's important to put the top technology to use in order to make the planning process, the execution, and the post-event measurement as efficient and successful as can be.
Project management
If your company already has project management software, this would be an excellent time to use it. If not, you can use a free project tool like Airtable, or something as simple as Trello, so your team can update their tasks in a shared resource. Project management tools also allow you to work on multiple events simultaneously and track which tasks you should spend more or less time on.
Event promotion and targeted advertising
If you don't have attendees at your in-person hiring event, your ROI is going to be low. Consider where and how to promote your event. Some companies have large and robust audiences on Facebook, so targeting candidate audiences with social media event advertising can be effective.
For those of you who want to reach a lot of active and passive job seekers, programmatic advertising can be a very efficient and budget-friendly way to promote an event online, and you can identify your target audience before setting up your ad spend. Because this type of online advertising automatically adjusts delivery of ads based on engagement (or clicks, depending on which you have identified as success for the campaign), it allows you to maximize your online ad budget.
Hiring event registration
Having an optimized event registration landing page is important. The key functions of the landing page are to give candidates information about your company (through text or video) and to get contact information from your candidates, whether they come to the event or not. On the event page, consider including features like a chatbot or contact information for recruiters so interested job seekers can get their event questions answered before they go.
During the event, you can use technology to help sort attendee information, like scanning resumes and checking off registrants on an iPad. You can also have each attendee sign up as they arrive. This will help you ensure you're collecting information from every attendee for follow-up later. There is some manual effort involved, but having candidate contact information is imperative to your team's event goals.
Attendee and applicant communication
Using segmentation for registrants and attendees can help you target your email content, such as event reminders, FAQs, and event follow-up. If your email platform integrates with your registration database or ATS, this can be a fairly seamless process.
Using a platform like Talroo Events can help streamline all of the above. In one platform, you get event promotion and targeting, landing page, registration, candidate tracking, email/text updates to candidates before and after the event, and even a Google Maps integration to help attendees find your location.
Application technology
Save time for your team by having dedicated laptops on site as portals for job applicants. If your ATS has matching technology, you can scan resumes for the candidates into your system, then allow them to create an account in which the fields are auto-populated by their scanned resume, making for a faster and better overall candidate experience.
Related: What to Consider When Upgrading Your ATS Software
On-site portals can also perform quick assessments and any other functions that are part of your screening process. Consider your expected attendance, the length of your event, and how time-consuming it would be to have interested candidates apply on site, then give them the opportunity to do so.
How technology makes hiring event metrics work for you
Using technology for your hiring event helps tick off a lot of your expected KPIs. When budgeting for the promotion and marketing for your event, your goal is to keep your cost per attendee low. Having a dedicated platform to reach the right candidates for your event and targeting this audience efficiently will increase your quality of hire, which also increased your rate of hire from the event (your source of hire in this case). A seamless method of registration and communication with registrants and attendees, along with application technology on-site, will improve your candidate experience. And finally, automating reminder emails and text messages, plus sending helpful information about your location and company, will increase the rate of attendance for your event.
Search
Recent Posts
Categories
Tags