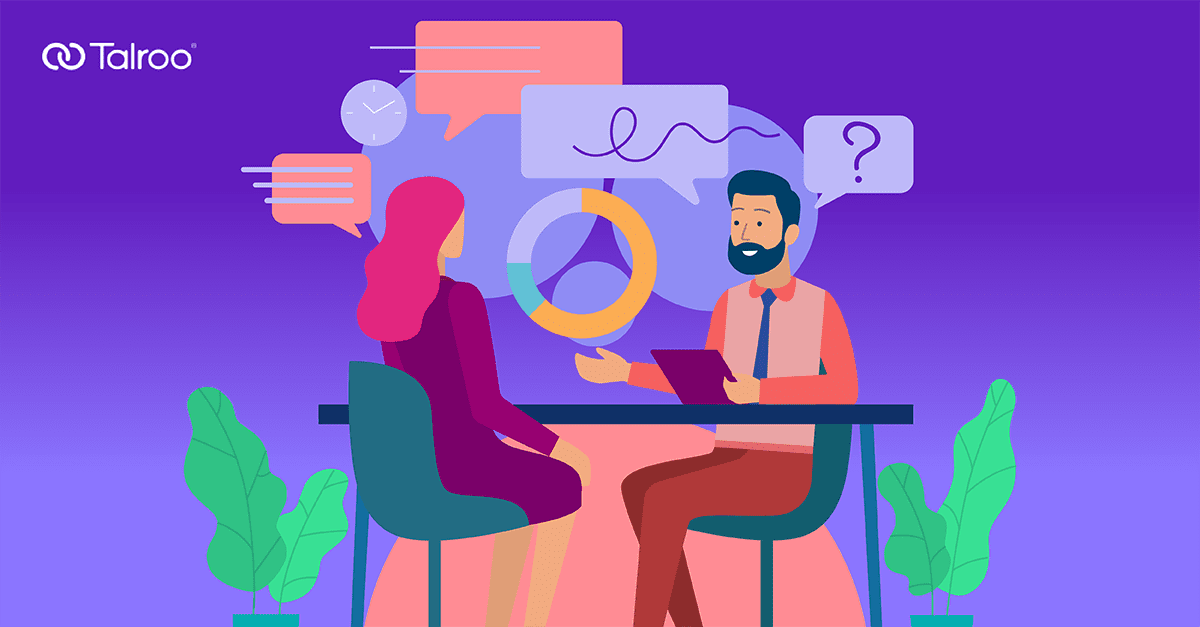 How to Use Candidate Touchpoints to Hire Post-COVID
This talent marketplace is a challenging one, especially for essential industries that have always been highly competitive, like healthcare. It also impacts companies that might be scaling back on hiring now, but will need to quickly scale future efforts for open positions in the future. No matter how competitive or non-competitive your industry's need for talent is right now, recruiters must begin to increase candidate touchpoints and change what they look like in preparation for an increase in hiring efforts. This means building out candidate funnels and pipelines for the longer term.
Right now is a great time to reach out to candidates, especially in areas or with job titles that you are expecting to have an increased need for in 12-36 months to hire for. You can start building trust and relationships right now by focusing on your strategic workforce planning for the long term.
Candidate Touchpoints for Essential Hiring in COVID-19 Crisis and Beyond
We've talked before about the candidate experience and how to understand touchpoints along that journey. Each touchpoint is a message that literally "touches" a candidate. Collectively, touchpoints create the candidate experience. Touchpoint marketing analyzes the assets and processes that make up the touchpoints and maps them according to where they lie in the candidate journey. Digital touchpoints refer to engagements with your brand online, which include your career site, job ads, search engine results, and social media.
Related article: 4 Fixes to Improve Your Online Candidate Experience.
In a competitive talent market, a great candidate experience matters.
When you track the touchpoints that lead to a candidate showing interest and applying for your jobs, you can drill down into your source of hire metrics and uncover the touchpoints along the candidate journey that lead candidates into your hiring funnel, from awareness to consideration to application, as well as exactly how many "touches" are necessary to create a successful candidate marketing campaign.
While the touch points may look different now, the premise is still the same. These points of connection range from direct interactions like emails and phone calls or video interviews, to indirect interactions like visits to your career site and job listings. Touch points also include interactions intermediated by third parties, such as reviews on Glassdoor, personal-but-public social media posts shared by employees, or customer interaction with your employer brand. Every interaction, big or small, direct or indirect, is a touchpoint.
Mapping Out Your New Candidate Journey and Recruiting Processes
When developing campaigns and the candidate journey in a post-COVID marketplace, you'll want to begin with a review of the touchpoints you have in place now – such as career site job postings or content marketing – and what you can add to the journey, like personalized email response, text messaging for candidate updates, content marketing via newsletter or social media, and targeted advertising. I like to whiteboard these in HR team meetings, then proceed with the questions I've described below.
If you are escalating hiring efforts, ask:
How have the roles we're trying to fill changed?
What are we offering to candidates now that we haven't done before (example: remote working, virtual onboarding)?
How can we place an emphasis on the health and safety of candidates?
How do we ensure all touchpoints are no contact (example: video interviews, online tests)?
How have our candidate personas changed?
If building a talent pipeline for future hiring, ask:
What will our workforce look like in 12 months, 18 months, 24 months?
What changes have we made that will appeal to our new candidate personas?
Which touchpoints are the most successful for relationship building for future open positions?
What can we do with recruiting outreach that is unique and memorable?
Outlining the existing touchpoints in the candidate journey is what helps you understand your recruitment marketing success metrics, and helps you identify what is working now and what isn't. Rather than identifying the source of hire that brings the candidate into your talent funnel or application process, it allows you to identify all steps, the number of steps, and the kind of steps that led a candidate to apply. Building on these touchpoints with fresh ideas helps you modify what your candidate experience and candidate journey looks like, whether you're doing it for the roles you need to fill now or for open positions in the future.
Search
Recent Posts
Categories
Tags