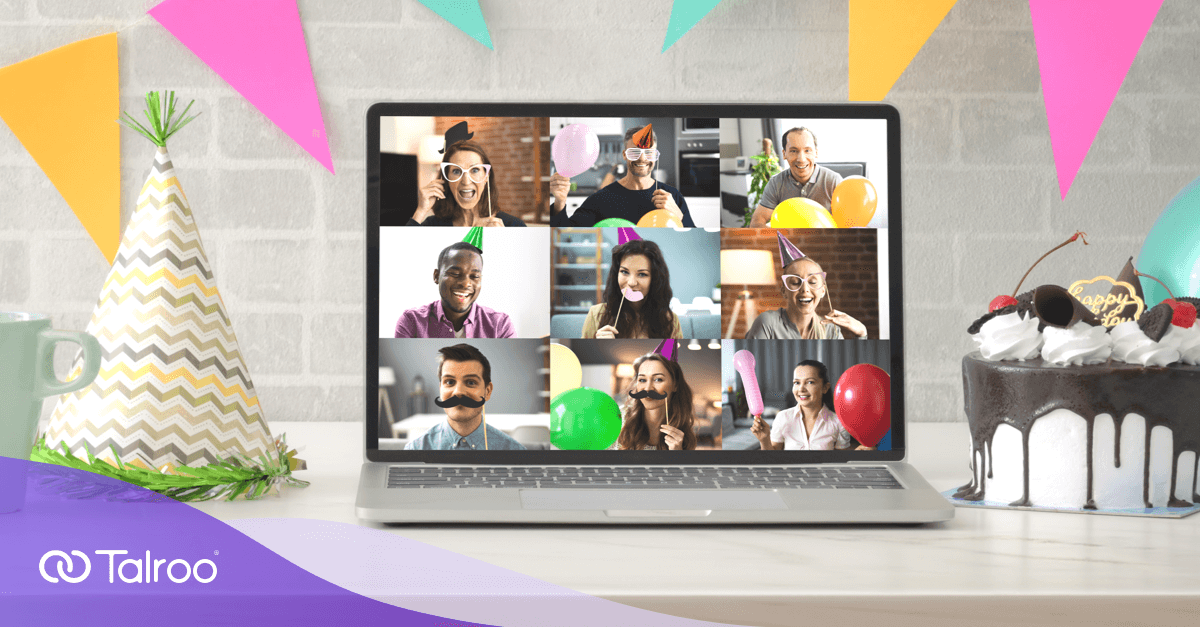 How to Celebrate Employee Appreciation Day During a Global Pandemic
Employee Appreciation Day is annually celebrated on the first Friday in March. It was created for all companies as the day when bosses can thank their employees for their hard work and effort throughout the year. This year, Employee Appreciation Day falls on March 5 and happens to closely coincide with the one year mark from when the lockdown for COVID-19 began. This has been a particularly challenging time for essential workers and their families, as well as employees who may be working from home for the first time for nearly a year.
Appreciation in the form of employee recognition can be good for retention, as employees often cite a lack of recognition as the top reason for leaving a company. It also enhances the elements of a strong company culture and positive employee experience, including job satisfaction and employee engagement.
How Can We Support Our Stressed Out Workforce?
We take a look at some of the ways in which companies are acknowledging and appreciating employees on March 5, as well as how we can extend appreciation to the candidates we interact with in our hiring processes.
Day off + self-care home delivery.
One popular way companies have traditionally acknowledged Employee Appreciation Day is with a free floating holiday, or "CEO day off" to show appreciation for hard work. Considering that most of us have been either working remotely or are essential frontline employees, a day off is great, but since travel is limited and it has been a particularly difficult year, adding a home delivery package to help employees reduce stress is a standout move.
A DIY/spa/self-care package can turn a day off into a day of rest and rejuvenation. Consider a gift box home delivery with snacks, bath bombs, candles, a fluffy robe (with company logo!), warm socks, adult coloring books and colored pencils, and a handwritten note from the CEO thanking the employee for his or her valiant efforts during a challenging time. Larger companies can make this easy by using a gift service like Caroo, which has themed "mindfulness" and "unplugged" gift boxes. You can also send customized gifts, like headphones or a backpack with your employee's name on them, from Swag.com.
Team appreciation event.
In past years, some companies have celebrated Employee Appreciation Day with a team activity, like a happy hour, dinner at a restaurant, bowling, sightseeing tour, and so on. In-person activities are limited in most regions, but that doesn't mean you can't bring the team together for a virtual celebration or remote adventure.
The Escape Game can host as many employees as you want to include for a live, hosted virtual event. You can create a team bonding virtual event with Quizbreaker, which has a curated set of virtual icebreaker questions (or you can add your own). It's a fun way to engage your employees and get to know them better while adhering to social distancing guidelines. Host a trivia night with Quizup, which offers a wide range of subjects so every employee can have their chance to shine by answering trivia questions in their favorite category.
Get personal.
Depending on the size of your employee teams, send a little something that not only shows appreciation, but also that you pay attention to what your employees talk about or do when they're not working. Send a gift for your employee's dog or cat, or a gift card to Chewy.com. For plant lovers, you can send a succulent plant and planter (easy to find on Amazon). Oenophiles on your team? Send a nice bottle of wine. Literature lovers? Amazon gift card (this works for literally anyone so the accompanying note "here's a gift for your Kindle because we appreciate you" will be more personal).
Depending on your company culture and how well your managers know their teams, the personalized gifts tend to be big hits. One supervisor I spoke to held an icebreaker virtual game early lockdown in which they sent a team survey asking favorite color, favorite movie, favorite animal, sports team and so on. They used the answers from the survey months later to send personalized appreciation gifts to their team members, including a stuffed corgi dog for one team member who had to postpone a dog adoption (and really loved corgis), a "scream queens" t-shirt to a team member who loves horror movies, a Panthers hat to a Carolina football fan, and a lilac shoulder wrap to a team member who was always cold and loved purple.
Recommend your employees.
It seems like a small thing, but taking a few minutes to write LinkedIn recommendations for your amazing employees can have a huge impact on morale. It's a public way of recognizing your employees' efforts and especially meaningful coming from management. It not only boosts morale and shows that you care, but it also offers a public and professional endorsement of your employees' skills and dedication.
Related: Collaborative Teams: Working from Home without Losing Momentum
Ask them for input.
Talk to your people. Take time to understand their challenges, struggles and priorities for themselves, their family, and what matters most to them. This is especially critical as we balance the different employee types essential workers who are in the field and corporate support employees. What is most important to them can be very different. You might find that you essential workers might want to ensure their basic needs are met with things like a specific amount of hours per week. Very differently, your support employees might value remote work or schedule flexibility. This is Maslow 101 so talk to them to find out what they need.
No matter what your budget, there's always a way to make employees feel appreciated if you have the time. In 2021, we find ourselves in a unique position with either essential frontline employees that are verging on burnout or employees who have been working remotely for nearly a year and are verging on burnout. The stressors aren't the same, but the result can be. Mark your calendar for March 5, round up your team leaders, and plan a little something for your employees.
Search
Recent Posts
Categories
Tags