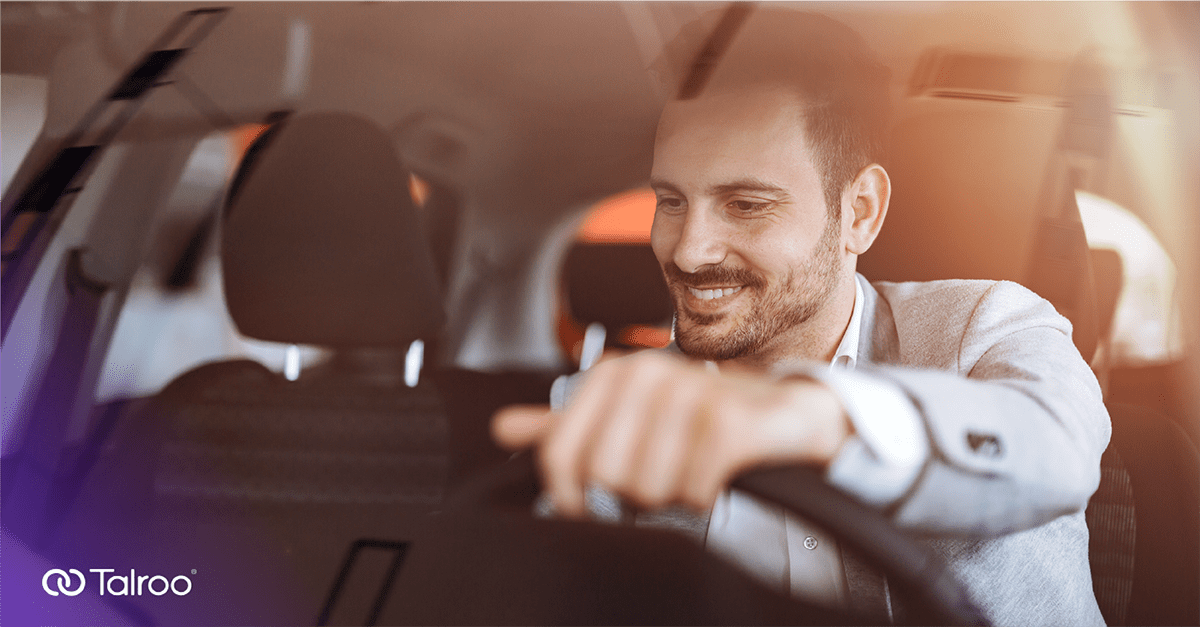 Drive-Thru Hiring Events Can Scale Your Hiring Post-COVID
While many companies have scaled back hiring efforts due to the novel coronavirus, companies in need of essential workers are struggling to reach candidates. Staffing agencies and companies that are hiring at high-volume right now are getting creative with recruiting during a global health crisis. In a time of social distancing, how do you reach a high number of candidates quickly and safely? We've talked about online hiring events, but one of the new trends we're seeing is drive-thru hiring events.
In May in Nebraska, a state that has reached record unemployment numbers since early March, the Lincoln Partnership for Economic Development held a drive-thru career fair at a local mall. Attendees arrived at a designated time, were checked in curbside, and received a bag from the National Guard that contained flyers from employees in Lincoln, NE. Participating employers were currently hiring full and part-time workers for all shifts and included healthcare companies, staffing agencies, temporary labor staffing, construction and manufacturing companies, among others. The Lincoln Partnership for Economic Development worked with local media and posted information on the event on social media, including a flyer with details on what to expect and how to apply.
Other state agencies and economic development groups have already followed suit. In California, security solutions provider Securitas held a drive-thru hiring event with the goal of filling 1,200 positions statewide. Attendees could schedule an interview ahead of time by texting a shortcode to a designated number. With stay at home orders still in place across the state, the company was looking for a high-tech and rapid way to attract candidates to its open positions, while adhering to social distancing regulations.
What Can a Drive-Thru Hiring Event Do For You?
A drive-thru hiring model might be right for you in order to reach, engage, and quickly scale for your organization during and post-COVID. It offers candidates a hiring process that feels traditional and personal, while limiting contact and encouraging social distancing. Because it's so new, there are other benefits, including:
Allows you to connect with candidates in the community
This model of hiring engages candidates in their neighborhoods and communities. It personalizes the candidate experience and gives a face to your company.
Encourages viral sharing
We're seeing so much of this right now as local businesses are doing their part to serve the community. This is another way to encourage the local community to share and tell others about the hiring events. Do send press releases ahead of your event to local news outlets, as local news is looking for positive messages to share with the public at this time.
Creates a human connection
Because your ideal candidates are either working from home or unemployed and social distancing, being able to connect with a company in a way that feels personal is what we all need right now.
On the spot hiring
Using the same technology we use for online hiring events, you can check candidates in for your drive-thru events, scan resumes, and do instant interviews (masks and social distance in place) in order to make immediate offers to qualified candidates.
Related article: Drive online hiring event attendance with Talroo Events.
When planning a drive-thru hiring event, consider a location that allows for vehicle traffic (like a mall or large parking area that is not being used right now). Promote your hiring event on social media and through local media outlets. Make it easy for candidates to find information about the event and your company with a landing page on your company career site. Consider setting up a text shortcode for RSVPs in order to gather candidate contact information and get an idea of how many attendees to expect. Offer alternative methods for candidates who are not able to attend your event to apply for open positions, like an easy apply method on your career site optimized for mobile application. And just like with online hiring events, make it easy for your hiring team to follow up quickly with attendees by segmenting email addresses for a triggered email to candidates with an apply link.
Finally, if your company doesn't have the resources to plan and scale a drive-thru event, consider reaching out to your local office of economic development. Many cities are offering resources for companies that need to hire right now and right away, and your local OED could take point on the event or put you in touch with other interested companies to partner with.
Search
Recent Posts
Categories
Tags