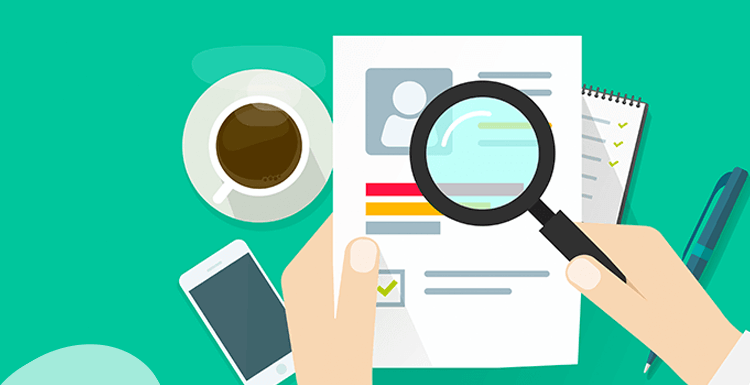 6 Things You Need to Know About Pay-Per-Application Job Ads
Back in the old days, most online recruiting strategies could be described as "post and pray." Place duration-based job ads on various job boards, and hope that you get enough applications/resumes to make a hire before time runs out.
This is a gambling game where recruiters are hoping to get enough job applications to fill their pipeline to make a hire. So why gamble?
That's what Jobs2Careers asked in 2014, and Pay-Per-Application (PPA) was born. Pay-Per-Application allows recruiters to post for free and pay only when they receive a completed application.
Now, with Talroo, here's what you need to know about the newest way to pay for job ads:
How it works
You set the price you are willing to pay for a job application using our prediction engine to guide you, and Talroo programmatically places your PPA job ad into the talent marketplace.
This gets your jobs on thousands of sites and reaching candidates actively searching for your type of job. And you only pay for completed applications.
Pay-Per-Application does something Cost-Per-Click can't
It guarantees applications. For example, you need to hire one restaurant manager and you have an $800 budget:
With traditional duration-based job ads, $800 could get your job posted on two traditional job boards, with an unknown outcome of how many (if any) clicks or applications your job will receive.
With Pay-Per-Click job ads, the deal gets a little better because you at least pay for job seekers interested in viewing your job. You can use that same $800 to buy 800 clicks at $1 a click. Now you have bought 800 clicks, but how many applications did that produce and did you make your next hire?
With Pay-Per-Application job ads, $800 guarantees 80 applications at $10 an application. Now that gets you results – and one step closer to your goal!
What an application should cost for YOUR jobs in YOUR market
So what's a PPA job application worth to you? That's where Talroo's prediction engine comes in. We can tell you how much you should pay, and how many applications you should expect to receive per job in a 30-day period.
A nurse in Minnesota won't be the same as a server in Austin. For the first time, recruiters and hiring managers can understand the true value of an applicant. From there, they can make informed budget decisions and set realistic goals for their recruitment needs.
We're essentially treating job ads like real digital ads and allowing clients to buy more efficiently than ever before.
Realistic expectations and communication are key
It's important to have realistic expectations. Talroo programmatically connects your job ad to candidates searching for your jobs. Every application you receive is from an active job seeker, but not all applications are going to be a perfect match for your position.
That's where you, the recruiter, come in. We are not a recruiting firm, so we do not manually review each application. Our role is to provide you with a strong candidate application funnel to help you hire in a timelier manner than sourcing alone.
Think of a recruiter's job as finding a needle in an employment haystack. Talroo is here to provide that haystack.
Our Client Services team has over 100 free optimizations they can perform across 20 different categories based on your feedback to get you the smallest haystack possible to make that great hire.
Talroo is integrated with many of the top applicant tracking systems
Talroo is compatible with many of the leading applicant tracking system (ATS) platforms. These partnerships allow us to quickly implement our technology for charging only for applications.
The data we receive allows us to optimize your campaign to increase your job ads' performance.
Talroo's client services team then applies additional optimizations to your job ads to help them perform better over time through machine learning and client feedback.
Our clients love it!
A few of our favorite success stories:
One of the reasons we recruit with Jobs2Careers is that we only pay for what we get. Paying only for completed applications, not clicks, plus being able to start and stop any time with no contract required, made it a risk-free choice.

Jolene Hostal, Sr. HR Business Partner, Stanley Steemer
Jobs2Careers' customer service is outstanding. They optimized our campaign for us, and the quality of applications improved tremendously. They were supportive, responsive, and realistic.

Kristen Purcell, Director of Recruitment, Affirma Rehabilitation
Jobs2Careers approaches client service differently than other vendors. They have a true value system. We got real, useful feedback about how we could improve our campaign – and the answer wasn't that we just needed to spend more money.

Debbie Nagle, Director, Millennium Staffing
Search
Recent Posts
Categories
Tags