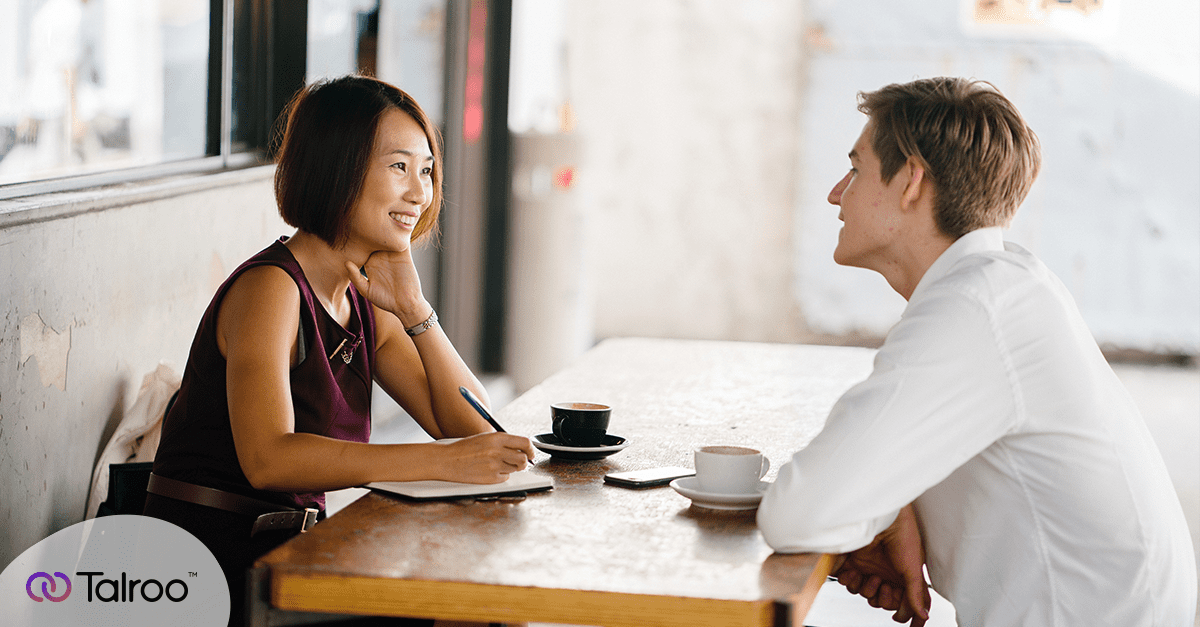 Recruiting Metrics: Applicant and Interview to Hire Ratios
As part of a series on recruiting metrics that drive results, in this post we'll focus on applicant (or candidate) and interview hire ratios, particularly important for high volume and seasonal hiring. These ratios can vary from the number of applications to hires, to the applicant to interview ratios for initial interviews as well as final interviews.
When thinking about high volume hiring whether it is seasonal, for a new location or for highly technical and specialty positions, it's important to have applicant as well as interview to hire ratios established and measured in order to determine how aggressive and vast to cast your recruiting net.
What is an Applicant to Hire Ratio?
The applicant to hire ratio is the ratio of the number of applicants applying for a position to the number of people hired for that position.
According to a recent report from recruiting technology company, Lever, using aggregated data from over 4 million candidates, tens of thousands of hires, and approximately 1,000 employers, company size directly impacts your applicant to hire ratio. Companies with less than 100 employees have an applicant to hire ratio of 1 in every 94 candidates, whereas employers with more than 1,000 employees typically have to evaluate 129 candidates before they make a hire.
Additionally, the survey found that average candidates go through four interviews and spend three hours and 44 minutes interviewing. Companies spend the longest amount of time interviewing technical candidates (between four and six hours). Jobs that had the lowest applicant to hire ratios typically had the fewest interviews. The median time to hire is 34 days. For companies with over 1,000 employees, the median time to hire is 41 days.
Improving the Applicant to Hire Ratio
If you are focused on improving the number of qualified hires, the applicant to hire ratio is an effective way to understand and measure the number of candidates you need in a funnel before you extend a job offer.
Sourced candidates typically have a higher percentage of qualified hires, followed by applicants and employee referrals. Expanding your pool of sourced candidates can improve the applicant to hire metric by bringing in more qualified candidates.
Additionally, improving your early screening process – by adding screening questions to the application, for example – can drastically improve the quality of candidates you're reaching. Taking a multi-channel approach to broadcasting your open jobs, as well as using channels that are highly targeted to the candidates that are more likely to be qualified, can also bring your applicant to hire ratio down considerably. I also recommend taking a look at applicant to hire ratios across the board as well as based on your source of hire and the cost per hire to determine what your most cost-effective recruiting sources are for job seekers by requisition and position type.
Using targeted methodologies like programmatic advertising is an easy way to tweak this metric. When considering recruitment marketing and programmatic advertising strategies, consider what your top candidates might search for not just when considering a job change, but also what they might search for related to career development. Highlighting something like your company's training and development programs for employees can be an effective tool in your ad campaign.
What is the Interview to Hire Ratio?
Interview to hire ratio is the number of candidates a hiring manager needs to interview to make an offer. An average interview to offer ratio is about 4.8:1. A good ratio is 3:1 or better.
This metric is useful because it also shows the average number of hours spent on interviewing in the hiring process. It also indicates how much time senior members of your team spend on making a hire.
Improving the Interview to Hire Ratio
Break down your average interview to hire ratio report into individual roles. See if one specific job opening is responsible for skewing your results. Do the same by hiring manager and department to see who is struggling. You can also break it down by hiring stage. This will help highlight performance at the screening or initial interview stage versus the final hiring manager interview. If higher at the end stage, you can work with your hiring managers to offer support. Ultimately, you want to help them better understand the qualifications and expectations from the posted roles.
This metric is key to improving time to hire and streamlining your recruiting processes from start to finish. Breaking it down by stage is an easy way to identify the slowest areas of your hiring funnel. If more people are interviewed without offers being extended, it could ultimately impact candidate experience and your employer brand.
The Bottom Line
Using these metrics to streamline your recruiting processes is imperative to the function of your human resources team. They are also key in recruitment planning, forecasting and budgeting. Without them, it's difficult to justify budget increase requests for new programs and technology to improve team productivity.
The acquisition of talent is one of the most expensive and critical functions in your company. Using metrics for these ratios can help you work with your team on specific areas to improve you're screening and interviewing process. This can save your company thousands of dollars on each employee you hire.
Search
Recent Posts
Categories
Tags