Targeted, AI-driven, Pay-For-Performance Job Advertising
Is Talroo programmatic? Yes! We use audience targeting technology to help companies find the right talent, at the right time, at the right price – so you can hire at scale and eliminate wasted budget.
Book a demo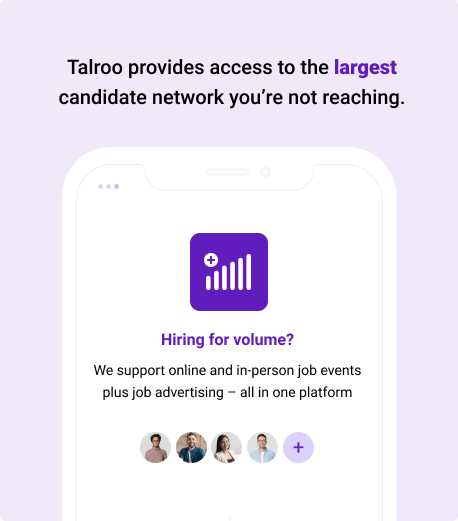 #1 Programmatic talent network
1.8 billion monthly job searches from unique, active candidates

AI-driven real-time candidate-to-job matching technology

Your jobs receive targeted matches from high-intent job seekers

Pay-for-performance model means no wasted spend

Target the right application cost and volume goals
Is Talroo a bidding tool?
Our technology includes bidding tools, but Talroo's biggest value is that we're a gateway to access candidates that you can't find anywhere else. Unlike third-party vendors that send your jobs to various job boards, we're a first-party sourcing solution that uses consumer advertising technology, similar to Google and Facebook, to find unique, active candidates you won't be getting with any other solution provider.
---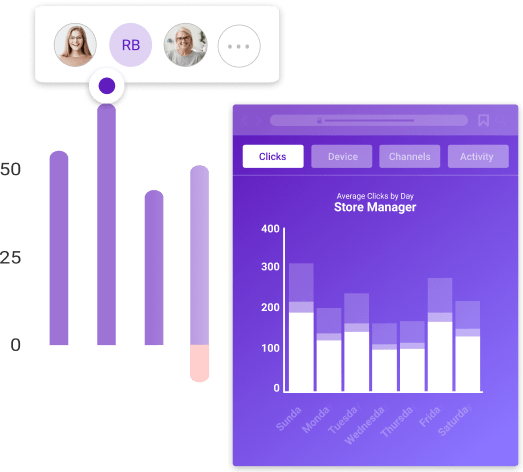 Clearly defined budget and application goals

Direct relationship with high-intent candidates

Extended reach via massive talent network

Real-time optimization to maximize ROI

Talroo's AI-powered matching algorithm

Detailed performance analytics through Talroo Insights™
Direct relationship with Talroo
If you use a programmatic software platform to buy job advertising, you're used to getting all the information you need in one place. But by only using this approach, you could be losing money AND candidates. When you work directly with Talroo, rather than through a 3rd party exchange, our AI-powered search-and-match technology can perform to its full potential, so you get the best candidates for the most effective price.
---
Reach new candidate sources. Make better hires.
Learn more about how Talroo can help.
Book a demo