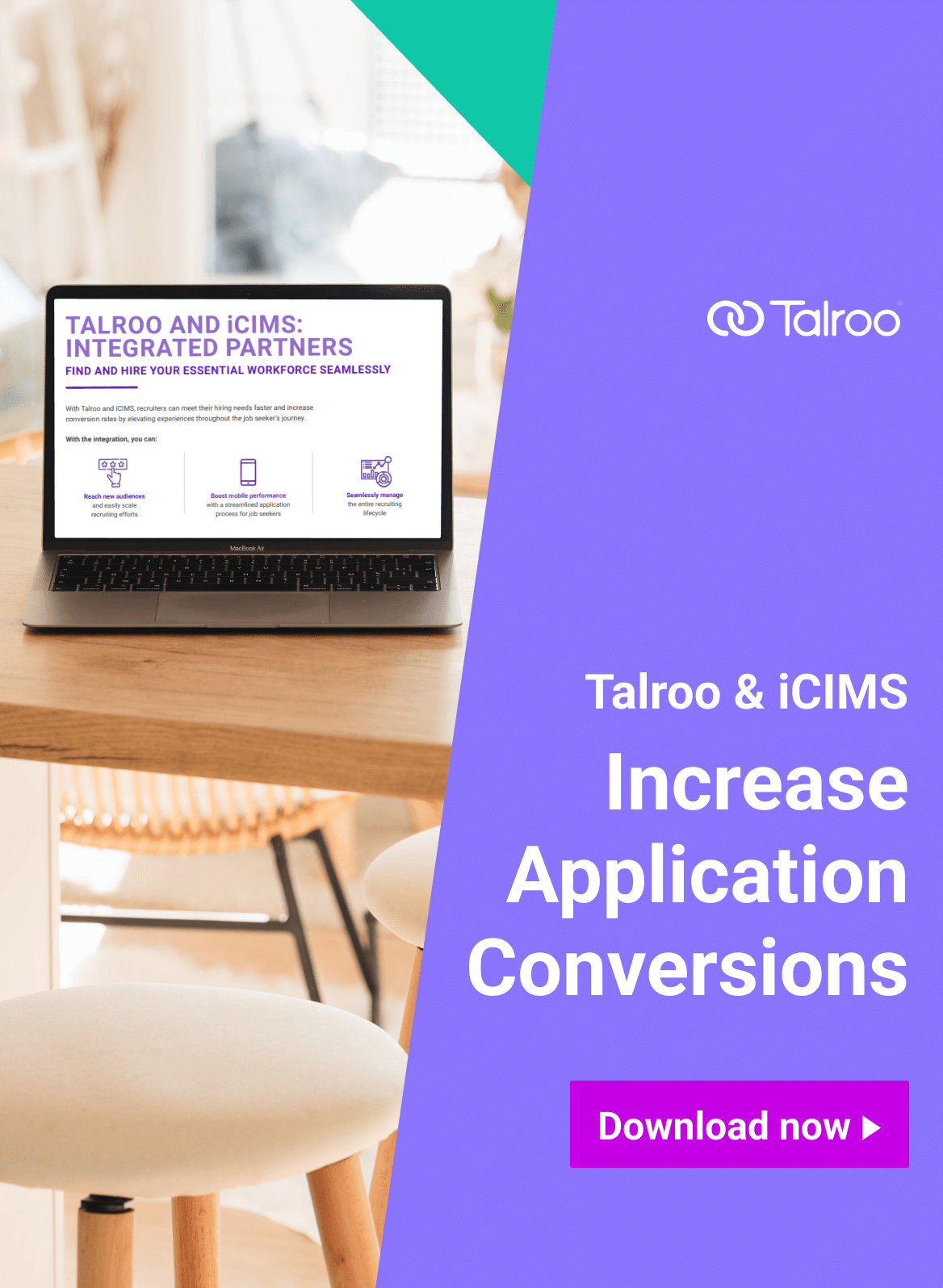 Talroo and iCIMS: Increase Application Conversions
Learn how the Talroo iCIMS integration can accelerate the hiring process for your essential workforce.
Reach new audiences and easily scale your recruiting efforts

Create a mobile friendly ATS application process for job seekers

Provide a seamless hiring experience while maintaining compliance

Attract the right candidates in the right places. Reduce advertising spend.